1972 Plymouth Duster
Hail to Thee debuts a new weekly feature starting right now. It is the Celebrity Power Rankings. Each week, we will interview a real life celebrity or sports personality and ask for his or her college football top 10 power rankings, as well as any comments or justifications if we give them a strong look of consternation for homer or retard picks.
In this inaugural edition, we bring you the official power rankings as chosen by none other than Ric "the Nature Boy" Flair!
1. LSU Tigers
Those cajuns get the top nod after defeating not only the Mountaineers, but an attack on their team buses by an actual, living, breathing flaming couch.
2. South Carolina Gamecocks
Because I love those Cocks.
3. Alabama Crimson Tide
Because I love Forrest Gump.
4. 1972 Plymouth Duster with a slant-6
The Charger's little brother with an extra chromosome.
5. Notre Dame Fighting Irish
Lou Holtz has this program on the right track.
6. Boise State Broncos
I'll take a chance on the new kid just like I took a chance on Arn Anderson joining the Four Horsemen.
7. Nebraska Corn Shuckers
Their coach is so mad!
8. Wisconsin Badgers
This physique wouldn't have been possible without cheese. Also because the honey badger doesn't give a shit and does what it wants.
9. The Figure Four
Once I have it locked in, there is no escape… nor is there mercy.
10. Clemson Tigers
I like their coach and the intensity he brings to the game. He reminds me of a younger version of myself in the middle of a cocaine-fueled blur of a night featuring mixtures of uppers and downers.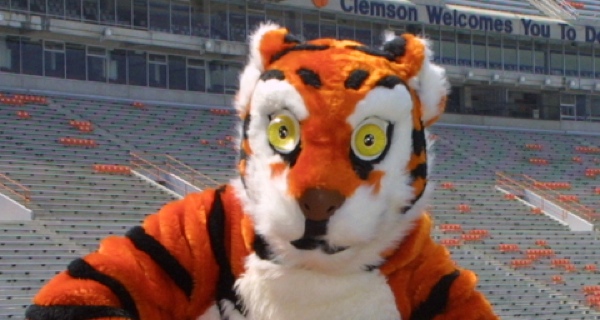 Fuzzy regards,
The Nature Boy